Junior Buyer | Booztlet
THE OPPORTUNITY 
Our driven and growing Buying & Merchandising department is now looking for a Junior Buyer to join our Booztlet team. This opportunity gives you a chance to be part of our fastest-growing business unit, our outlet, Booztlet, and bring it to the next level. 
In this role, you will assist Buying in their day-to-day operational tasks and organize order management. You will join a fantastic team that works closely with the whole Buying & Merchandising & Marketing department and at the same time build a strong relationship with the suppliers. This opportunity also gives you a chance to bring your passion for fashion, grow professionally within retail buying, and fabulous business acumen into everyday work life. 
WHAT YOU WILL DO 
Handle and organize order management and support buying in their day-to-day operational tasks
Placing buying orders 
Follow up on delivery flow making sure things run smoothly 
Collaborate with internal teams to ensure smooth information and workflow across departments in-house
Build and maintain good relationships with the suppliers 
Set up brands and overlook the website on a daily basis 
Assist with scheduling meetings, send out contracts and follow up with new and existing brands
YOUR PROFILE 
To succeed in this role it is important that you can build strong relationships, take initiative, and being responsible. You have a detail-oriented and analytical mindset. To be trustful, ambitious, and have strong organizational skills are also important for this role. You enjoy collaboration and have the ability to do multiple tasks at a fast and changing pace.
Relevant work experience within the retail or similar is a merit
Proficient in Excel is a merit
Strong communication skills
Fluent in English since this is our corporate language (only applications in English will be considered)
Please apply for this position as soon as possible as we work with ongoing selection and interviews. 
Welcome to apply for the position!
Please note, after you have applied for the job; the first step in this recruitment process is to conduct an assessment that we send to you by email. This is mandatory to continue in the process.
BOOZT PERKS
Great personal and internal career development
A culture that incorporates our values of trust, freedom, and responsibility
Flexible work environment
Driven and passionate international colleagues
Yes, we really do speak English here, it is our corporate language
A generous employee discount
Barista coffee, veggies, and fruits for all, and Friday socials
Milestone celebrations
Wellness allowance and sports activities 
Onsite masseuse and medical doctor
Competitive compensation and pension package 
A LITTLE BIT ABOUT US
We are a leading, fast-growing Nordic fashion and beauty e-commerce company.  You can find our headquarters in Malmö, Sweden, but we also have a few physical retail stores in the Copenhagen area, a small data science team in Aarhus, Denmark, and a fully automated warehouse in Ängelholm, Sweden.  We are proud of the fact that the Boozt family of 400+ people are made up of 38 nationalities; we are strong believers that diverse teams help us build an innovative and vibrant workplace.  ­­­­­­­­­­­­­­­­­­­­­­­Would you like to join us on our exciting journey?
We are an equal opportunity employer that embraces diversity and inclusiveness! 
Our team

Booztlet

Locations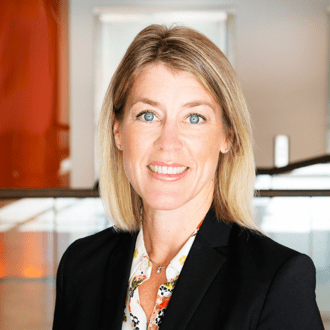 Related jobs
Why Boozt?
Diversity

Our innovative, fun and creative group represents 30+ nationalities, an average age of 31, and a 32/68 ratio of men/women. We are committed to recruiting the most qualified people independent of background or personal preferences. Starting your career with us means situating yourself in an international environment.

Evolving technology

Top performing web applications are a major focus for Boozt. We constantly embrace new e-commerce technology and proudly develop these systems in-house. A career at Boozt guarantees learning new skills in e-commerce and cutting-edge technology.

Added perks

We provide our employees the possibility to grow with us internally, and offer continuous training and development to equip our staff with the skills needed to be successful. Our work environment is flexible, we are a group of driven and passionate international colleagues, and our corporate language is English. We offer a generous employee discount, wellness allowance and sports activities, and we love celebrating milestones!
Our Values
TRUST! We trust our employees, which secures a positive environment supportive of personal and professional growth.

FREEDOM! We give our employees freedom, which creates a culture encouraging initiative and new ways of thinking.

RESPONSIBILITY! With freedom comes responsibility, which gives our employees the drive to achieve the greatest results.
About Boozt
We are one of the leading e-commerce players in the Nordics. We offer our customers fashion, kids, sports, beauty and home on Boozt.com and Booztlet.com. You can find our headquarters in Malmö, Sweden, our Boozt Innovation Lab in the heart of Copenhagen, a data science team in Aarhus, Denmark, our two tech offices in Vilnius, Lithuania and in Poznan, Poland and our fully automated warehouse in Ängelholm (one of the world's biggest AutoStores). Our Boozt family consists of +1100 employees from more than 38 nationalities; we believe that our diverse teams help us build an innovative and vibrant workplace. ­­­­­­­­­­­­­­­­­­Would you like to join us on our exciting journey?
Already working at Boozt ?
Let's recruit together and find your next colleague.