Country Manager Denmark
THE OPPORTUNITY
Do you have a strong commercial mindset, see sales as a top priority and are you entrepreneurial at heart? We offer the opportunity to put your skills into practice, by driving the growth of Boozt.com in the Danish market.
We are in search of a Country Manager for Denmark to join our exciting journey ahead. You will join a team of commercial marketers defining the growth strategy, driving the initiatives with our core teams and overseeing our growth development.
Over the past 10 years, Boozt.com has grown to become one of the Nordic region's leading and fastest growing E-Commerce companies. Our company is built on advanced technology and innovation, with sustainability well integrated into our business model, allowing us to reimagine how we shop today and tomorrow. With an ever-growing product portfolio within the Fashion, Sport, Beauty and Home categories, Boozt has reached a revenue of 4.4 billion SEK in 2020 and built a customer base of over 2 million active customers. Our goal is to deliver the best-in-class commercial and marketing initiatives to strengthen our foothold in our markets. We are therefore looking to expand and strengthen our Commercial and Marketing team for the Danish market.

THE POSITION
To achieve our ambitious goals, we are looking for a highly motivated and passionate Country Manager that has an in-depth understanding of the market. As a Country Manager for Denmark you will be responsible for the planning, implementation, optimization and reporting of Boozt's performance marketing initiatives in the Danish market, making sure that all KPI's are met. You will work closely together with a strong team of category and marketing managers and use data insights to evolve strategy and increase the impact of Boozt's messaging and marketing efforts to ensure a high customer retention rate. You will drive and oversee the daily operation for the Danish market, being responsible for daily, weekly and monthly revenue. You will report to a Country and Category Director within the Marketing team.
WHAT YOU WILL DO
Drive revenue growth in the Danish market
Allocate and manage marketing investments to grow the market, both regional areas and cities
Be our Danish country ambassador by following the developments within the Danish market and our competitors, to ensure that we are best in class in the local market
Ensure that all parts of our operation in Denmark runs smoothly, adapting our product offering and our services, payment and distribution, to the local market
Adapt to local Danish culture and best practices
Initiate local partnerships and build PR stories and relations
Adapt and create strong strategic plans for the Danish market with our core Marketing teams
Providing country specific insights to support the Marketing team with their core tasks
Be a driver for business performance teams - sharing country knowledge and KPIs
Work with all KPI's related to monitoring the Danish market in the best possible way (P&L: Marketing investment, net revenue, gross margin, shipping offering and cost, number of new customers, re-buy rate new and old customers, customer happiness/NPS)
YOUR PROFILE
5+ years' of marketing experience, preferably in a Retail/E-com environment
Self driven with a strong commercial mindset - and desire to build and develop the Danish market together with all the core teams within Marketing and the rest of the company alike
Strong skills in stakeholder management and collaboration
A desire to excel and challenge status quo
Bachelor's Degree or higher, preferably in Marketing, Business or similar
A data driven mindset, strong understanding of KPI's
Fluent in English and native level in Danish
In addition to that, you are entrepreneurial, a self-starter and thrive in a fast paced environment. You possess core strengths in relationship building both internally and externally, with excellent prioritization, planning and organizational skills, ensuring successful project management.
WE OFFER
A new and influential Country Manager position
An opportunity to be part of an exciting growth journey
A tech savvy company in the forefront of E-commerce
An opportunity to be part of the coolest Marketing team in the Nordic
Ambitious and passionate colleagues
We are an equal opportunity employer that embraces diversity and inclusiveness!
Please apply for this position as soon as possible as we work with ongoing selection and interviews.
Note, after you have applied for the job; the first step in this recruitment process is to conduct an assessment that we send to you by email. This is mandatory to continue in the process.
Welcome with your application!
Our team

Marketing

Locations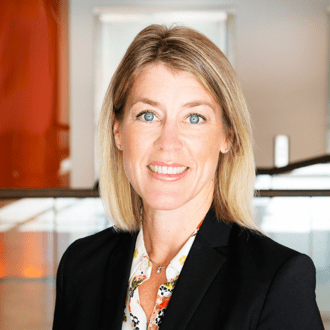 Related jobs
Why Boozt?
Diversity

Our innovative, fun and creative group represents 30+ nationalities, an average age of 31, and a 32/68 ratio of men/women. We are committed to recruiting the most qualified people independent of background or personal preferences. Starting your career with us means situating yourself in an international environment.

Evolving technology

Top performing web applications are a major focus for Boozt. We constantly embrace new e-commerce technology and proudly develop these systems in-house. A career at Boozt guarantees learning new skills in e-commerce and cutting-edge technology.

Added perks

We provide our employees the possibility to grow with us internally, and offer continuous training and development to equip our staff with the skills needed to be successful. Our work environment is flexible, we are a group of driven and passionate international colleagues, and our corporate language is English. We offer a generous employee discount, wellness allowance and sports activities, and we love celebrating milestones!
Our Values
TRUST! We trust our employees, which secures a positive environment supportive of personal and professional growth.

FREEDOM! We give our employees freedom, which creates a culture encouraging initiative and new ways of thinking.

RESPONSIBILITY! With freedom comes responsibility, which gives our employees the drive to achieve the greatest results.
About Boozt
We are one of the leading e-commerce players in the Nordics. We offer our customers fashion, kids, sports, beauty and home on Boozt.com and Booztlet.com. You can find our headquarters in Malmö, Sweden, our Boozt Innovation Lab in the heart of Copenhagen, a data science team in Aarhus, Denmark, our two tech offices in Vilnius, Lithuania and in Poznan, Poland and our fully automated warehouse in Ängelholm (one of the world's biggest AutoStores). Our Boozt family consists of +1100 employees from more than 38 nationalities; we believe that our diverse teams help us build an innovative and vibrant workplace. ­­­­­­­­­­­­­­­­­­Would you like to join us on our exciting journey?
Already working at Boozt ?
Let's recruit together and find your next colleague.