Platform & IT
·
Copenhagen
Android Developer | Boozt Innovation Lab
THE OPPORTUNITY
At Boozt we pride ourselves on being a tech-driven company with a flat Nordic structure, collaborative and friendly atmosphere, and a rich and diverse company culture, spread across 5 offices in Copenhagen, Aarhus, Malmø, Vilnius and Poznan.
As tech is our DNA, we strive to innovate, experiment, and take data driven decisions in our daily work. We are curious and competitive, and foster collaboration and personal growth, all while being nerdy and having great fun. To stimulate this nerdiness and learn even more, we have yearly conferences and several annual hackathons both locally at the Copenhagen office and company wide.
You'll join a dedicated Android team, where the main focus is on our two consumer facing apps, Boozt and Booztlet. We have a Kotlin codebase, written in clean code that follows the principles of clean architecture. The codebase is modularized and we have several shared modules between our apps. We are not afraid of adopting new technologies and most recently we have started to integrate Compose into our UI components.
Our current challenges in the Android team include expanding our shared codebase and utilizing it even more, strengthening our testing and automation setup, and implementing Compose.

WHAT YOU WILL DO
Become a valuable member of a growing Android chapter, and form the future of how we use Android in our team
Improve the apps through new features while also keeping the apps modern, robust and performant.
Use the newest technology to create Innovation Projects relevant for Boozt.

Write clear, maintainable code and contribute towards a growing shared codebase.
Close collaboration with business, designers and back-end to achieve the right solutions

YOUR PROFILE
Eager to leverage your experience in building Android (Kotlin) apps.
Passionate about android development and sharing new ideas and implementations.
Have the ability and are excited about working with a large modularized codebase.
Experience with the networking technologies used in today's mobile landscape, especially theins and outs of HTTP and REST.
Good understanding of software development patterns.
Fluent in English since this is our corporate language.

To fit into our culture and be successful within Boozt, you are a nerdy and curious minded person always eager to learn more. You are a team player and value having fun while working. At last, you enjoy working in an agile, dynamic and team based environment where you will have the opportunity to take responsibility, and have the trust and freedom to do your work.
Do you have a hobby outside of ordinary programming? Don't be afraid to shine some light on it in your application or share it with the team - we might be able to incorporate it in an innovation project down the road, or even create social gatherings with that in focus.


BOOZT PERKS
Our office is right next to the Copenhagen harbor on Islands Brygge in a New-York style loft with a roof top view of the city. We share a building with other software companies, architects, music studios, and a lot of nice small restaurants in the courtyard (including walking distance to _the_ best bakery in Copenhagen - be warned).
We have an international work environment with great personal and internal career development. Our culture is characterized by a CARE WHY mindset and we try to live up to our values: trust, freedom and responsibility. Our employees in Denmark get a generous employee discount, paid lunch, and pension package. You will have extra days off that are not standard in Denmark e.g., Constitution Day (5th of June), Christmas eve (24th of December) and New Year's Eve, which are non-default Danish holidays. We have various social events and when we break records we celebrate!

A LITTLE BIT ABOUT US
We are currently the fastest growing e-commerce company in our industry in Europe, though we have the Nordics as our core markets. You can find our headquarters in Malmö, Sweden, but we also have a few physical retail stores in the Copenhagen area, our Boozt Innovation Lab in the heart of Copenhagen, a small data science team in Aarhus, and a fully automated warehouse in Ängelholm. We are proud of the fact that the Boozt family of 400+ people in Hyllie are made up of 37 nationalities; we are strong believers that diverse teams help us build an innovative and vibrant workplace. We are an equal opportunity employer that embraces diversity and inclusiveness.

Would you like to join us on our exciting journey? Please apply for this position as soon as possible since we are reviewing applications on an ongoing basis.
Our team

Locations

Employment type

Full-time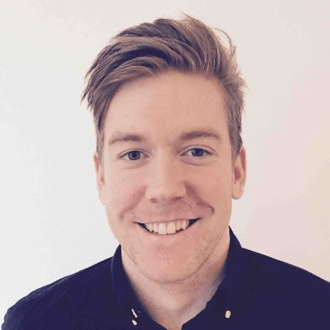 Related jobs
Why Boozt?
Diversity

Our innovative, fun and creative group represents 30+ nationalities, an average age of 31, and a 32/68 ratio of men/women. We are committed to recruiting the most qualified people independent of background or personal preferences. Starting your career with us means situating yourself in an international environment.

Evolving technology

Top performing web applications are a major focus for Boozt. We constantly embrace new e-commerce technology and proudly develop these systems in-house. A career at Boozt guarantees learning new skills in e-commerce and cutting-edge technology.

Added perks

We provide our employees the possibility to grow with us internally, and offer continuous training and development to equip our staff with the skills needed to be successful. Our work environment is flexible, we are a group of driven and passionate international colleagues, and our corporate language is English. We offer a generous employee discount, wellness allowance and sports activities, and we love celebrating milestones!
Our Values
TRUST! We trust our employees, which secures a positive environment supportive of personal and professional growth.

FREEDOM! We give our employees freedom, which creates a culture encouraging initiative and new ways of thinking.

RESPONSIBILITY! With freedom comes responsibility, which gives our employees the drive to achieve the greatest results.
About Boozt
We are one of the leading e-commerce players in the Nordics. We offer our customers fashion, kids, sports, beauty and home on Boozt.com and Booztlet.com. You can find our headquarters in Malmö, Sweden, our Boozt Innovation Lab in the heart of Copenhagen, a data science team in Aarhus, Denmark, our two tech offices in Vilnius, Lithuania and in Poznan, Poland and our fully automated warehouse in Ängelholm (one of the world's biggest AutoStores). Our Boozt family consists of +1100 employees from more than 38 nationalities; we believe that our diverse teams help us build an innovative and vibrant workplace. ­­­­­­­­­­­­­­­­­­Would you like to join us on our exciting journey?
Already working at Boozt ?
Let's recruit together and find your next colleague.