Norsktalende Kundeservicemedarbeider
Would you like to become a part of our fun, creative, diverse and growing e-commerce company headquartered in Malmö, Sweden?
DETTE TILBYR VI

Bli en del av vår kundeservice som Customer Service Agent. Du får delta i et solid opplæringsprogram for å kunne gi kundene våre en god opplevelse på alle måter. Du får mulighet til å være med på ulike typer av forbedringstrening to dager i uken sammen med en utdannet mentor, med fokus på egne styrker og svakheter, samt for neste generasjons kundeservice. Det legges stor vekt på personlig service og et godt arbeidsmiljø med bredt mangfold.
DETTE KOMMER DU TIL Å GJØRE
Hjelpe våre kunder på telefon, chat og e-post
Være ekspert på spørsmål som berører alt fra spesifikk produktinformasjon, reklamasjoner, lagerstatus til leveransedetaljer og kampanjer. Stiltips kommer også til å bli etterspurt i blant
Være bedriftens øyner og ører utad gjennom å være en viktig del i prosessen "fra bestilling til leveranse" og samtidig sikre selskapets mål om en unik serviceopplevelse
DIN PROFIL
Du har norsk som morsmål
Du har en god formuleringsevne og interesse for å uttrykke deg godt både skriftlig og muntlig (språktester utføres)
Du trives i serviceyrket og de utfordingene som følger med kundeservice – det å kunne gi rask, korrekt og tydelig informasjon til våre kunder
At du er hjelpsom, ansvarsfull, nøye og strukturert av natur er en selvfølge
Du er stolt over dine pedantiske talenter og det faller deg naturlig å være omtenksom og lydhørt både internt og eksternt
Prestisjeløshet er noe du setter pris på og har lett for å leve opp til
Du behersker engelsk på et høyt nivå både skriftlig og muntlig, da vårt konsernspråk er engelsk
Erfaring fra serviceyrker på ulike nivåer er fordelaktig og erfaring fra kundeservicearbeid i kontormiljø prioriteres høyere enn en bakgrunn i motebransjen.
HOS OSS FÅR DU
En spennende og morsom stilling i en internasjonal og inspirerende bedrift i vekst.
Gode utviklingsmuligheter for den riktige kandidaten.
Stillingen er innledningsvis en 100% midlertidig ansettelse på 6 måneder med mulighet for forlengelse
Arbeidstiden er 8.00 - 17.00 samt 10.00 - 19.00 på rullende skjema.
Tiltredelse: snarest eller etter avtale.
A LITTLE BIT ABOUT US
We are a leading, fast-growing Nordic fashion and beauty e-commerce company. You can find our headquarters in Malmö, Sweden, but we also have a few physical retail stores in the Copenhagen area, a small data science team in Aarhus, Denmark, and a fully automated warehouse in Ängelholm, Sweden. We are proud of the fact that the Boozt family of 400+ people are made up of 37 nationalities; we are strong believers that diverse teams help us build an innovative and vibrant workplace. ­­­­­­­­­­­­­­­­­­­­­­­Would you like to join us on our exciting journey?
We are an equal opportunity employer that embraces diversity and inclusiveness!
Our team

Locations

Employment type

Full-time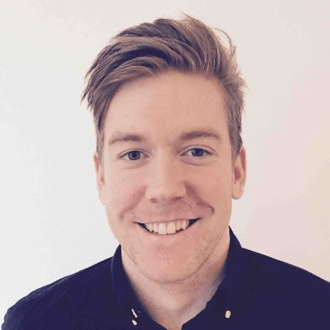 Related jobs
Why Boozt?
Diversity

Our innovative, fun and creative group represents 30+ nationalities, an average age of 31, and a 32/68 ratio of men/women. We are committed to recruiting the most qualified people independent of background or personal preferences. Starting your career with us means situating yourself in an international environment.

Evolving technology

Top performing web applications are a major focus for Boozt. We constantly embrace new e-commerce technology and proudly develop these systems in-house. A career at Boozt guarantees learning new skills in e-commerce and cutting-edge technology.

Added perks

We provide our employees the possibility to grow with us internally, and offer continuous training and development to equip our staff with the skills needed to be successful. Our work environment is flexible, we are a group of driven and passionate international colleagues, and our corporate language is English. We offer a generous employee discount, wellness allowance and sports activities, and we love celebrating milestones!
Our Values
TRUST! We trust our employees, which secures a positive environment supportive of personal and professional growth.

FREEDOM! We give our employees freedom, which creates a culture encouraging initiative and new ways of thinking.

RESPONSIBILITY! With freedom comes responsibility, which gives our employees the drive to achieve the greatest results.
About Boozt
We are one of the leading e-commerce players in the Nordics. We offer our customers fashion, kids, sports, beauty and home on Boozt.com and Booztlet.com. You can find our headquarters in Malmö, Sweden, our Boozt Innovation Lab in the heart of Copenhagen, a data science team in Aarhus, Denmark, our two tech offices in Vilnius, Lithuania and in Poznan, Poland and our fully automated warehouse in Ängelholm (one of the world's biggest AutoStores). Our Boozt family consists of +1100 employees from more than 38 nationalities; we believe that our diverse teams help us build an innovative and vibrant workplace. ­­­­­­­­­­­­­­­­­­Would you like to join us on our exciting journey?
Already working at Boozt ?
Let's recruit together and find your next colleague.