Customer Service
·
Copenhagen
·
Hybrid Remote
Norsktalende Kundeservicemedarbeider
Would you like to become a part of our fun, creative, diverse and growing e-commerce company headquartered in Malmö, Sweden?
Norsktalende Kundeservicemedarbeider
DETTE TILBYR VI
Bli en del av vår kundeservice som Customer Service Agent. Du får delta i et solid opplæringsprogram på vårt kontor i Hyllie, Malmö, for å kunne gi kundene våre en god opplevelse på alle måter. Du får mulighet til å være med på ulike typer av forbedringstrening to dager i uken sammen med en utdannet mentor, med fokus på egne styrker og svakheter, samt for neste generasjons kundeservice. Det legges stor vekt på personlig service og et godt arbeidsmiljø med bredt mangfold.
HVA ER DINE OPPGAVER?
● Hjelpe våre kunder på telefon, chat og e-post
● Være ekspert på spørsmål som berører alt fra spesifikk produktinformasjon, reklamasjoner, lagerstatus til leveransedetaljer og kampanjer. Stiltips kommer også til å bli etterspurt i blant
● Være bedriftens øyner og ører utad gjennom å være en viktig del i prosessen "fra bestilling til leveranse" og samtidig sikre selskapets mål om en unik serviceopplevelse
DIN PROFIL
● Du har norsk som morsmål
● Du har en god formuleringsevne og interesse for å uttrykke deg godt både skriftlig og muntlig (språktester utføres)
● Du trives i serviceyrket og de utfordingene som følger med kundeservice – det å kunne gi rask, korrekt og tydelig informasjon til våre kunder
● At du er hjelpsom, ansvarsfull, nøye og strukturert av natur er en selvfølge
● Du er stolt over dine pedantiske talenter og det faller deg naturlig å være omtenksom og lydhørt både internt og eksternt
● Prestisjeløshet er noe du setter pris på og har lett for å leve opp til
● Du behersker engelsk på et høyt nivå både skriftlig og muntlig, da vårt konsernspråk er engelsk
● Erfaring fra serviceyrker på ulike nivåer er fordelaktig og erfaring fra kundeservicearbeid i kontormiljø prioriteres høyere enn en bakgrunn i motebransjen
●Du har fleksible arbeidstider mandag til søndag, og du jobber mellom 20 til 40 timer per uke
● Du er kapabel til å jobbe hjemmefra mesteparten av tiden og å holde deg oppdatert og delta på våre ukentlige forbedringstreninger
●Du kan komme til vårt kontor i Hyllie for å jobbe noen dager per måned
Vennligst søk på denne stillingen så snart som mulig da vi jobber med løpende utvelgelse og intervjuer.
Velkommen med din søknad!


BOOZT TILBYR
 
● Stor personlig og intern karriereutvikling

● En kultur som inkorporerer våre verdier om tillit, frihet og ansvar

● Fleksibelt arbeidsmiljø

● Drivende og lidenskapelige internasjonale kolleger

● Ja, vi snakker engelsk her, det er vårt bedriftsspråk

● En sjenerøs personalrabatt

● Barista-kaffe, grønnsaker og frukt for alle, og sosiale arrangementer på vårt kontor i Hyllie

● Milepælsfeiringer

● Frisklivspenger og idrettsaktiviteter

● Massør og lege på kontoret



LITT OM OSS
Vi er en av de ledende e-handelsaktørene i Norden. Vi tilbyr kundene våre produkter innen mote, barn, sport, skjønnhet og hjem på Boozt.com og Booztlet.com. Du kan finne vårt hovedkontor i Malmö, Sverige, vårt Boozt Innovation Lab i hjertet av København, et datavitenskapsteam i Aarhus, Danmark, våre to teknologikontorer i Vilnius, Litauen og i Poznan, Polen, og vårt helautomatiske lager i Ängelholm (en av verdens største auto-lager). Vår Boozt-familie består av +1100 ansatte fra mer enn 38+ nasjonaliteter; vi tror at våre mangfoldige team hjelper oss med å bygge en innovativ og levende arbeidsplass. Vil du bli med oss på vår spennende reise?

Vi er en likestillingsarbeidsgiver som omfavner mangfold og inkludering.

Our team

Role

Norwegian speaking Customer Service Agent

Locations

Remote status

Hybrid Remote

Employment type

Full-time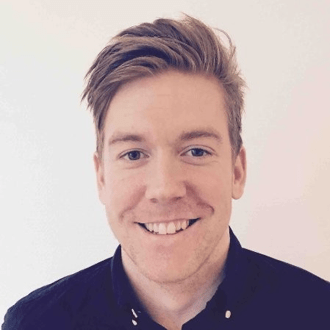 Why Boozt?
Diversity

Our innovative, fun and creative group represents 30+ nationalities, an average age of 31, and a 32/68 ratio of men/women. We are committed to recruiting the most qualified people independent of background or personal preferences. Starting your career with us means situating yourself in an international environment.

Evolving technology

Top performing web applications are a major focus for Boozt. We constantly embrace new e-commerce technology and proudly develop these systems in-house. A career at Boozt guarantees learning new skills in e-commerce and cutting-edge technology.

Added perks

We provide our employees the possibility to grow with us internally, and offer continuous training and development to equip our staff with the skills needed to be successful. Our work environment is flexible, we are a group of driven and passionate international colleagues, and our corporate language is English. We offer a generous employee discount, wellness allowance and sports activities, and we love celebrating milestones!
Our Values
TRUST! We trust our employees, which secures a positive environment supportive of personal and professional growth.

FREEDOM! We give our employees freedom, which creates a culture encouraging initiative and new ways of thinking.

RESPONSIBILITY! With freedom comes responsibility, which gives our employees the drive to achieve the greatest results.
About Boozt
We are one of the leading e-commerce players in the Nordics. We offer our customers fashion, kids, sports, beauty and home on Boozt.com and Booztlet.com. You can find our headquarters in Malmö, Sweden, our Boozt Innovation Lab in the heart of Copenhagen, a data science team in Aarhus, Denmark, our two tech offices in Vilnius, Lithuania and in Poznan, Poland and our fully automated warehouse in Ängelholm (one of the world's biggest AutoStores). Our Boozt family consists of +1100 employees from more than 38 nationalities; we believe that our diverse teams help us build an innovative and vibrant workplace. ­­­­­­­­­­­­­­­­­­Would you like to join us on our exciting journey?
Customer Service
·
Copenhagen
·
Hybrid Remote
Norsktalende Kundeservicemedarbeider
Would you like to become a part of our fun, creative, diverse and growing e-commerce company headquartered in Malmö, Sweden?
Loading application form
Already working at Boozt ?
Let's recruit together and find your next colleague.